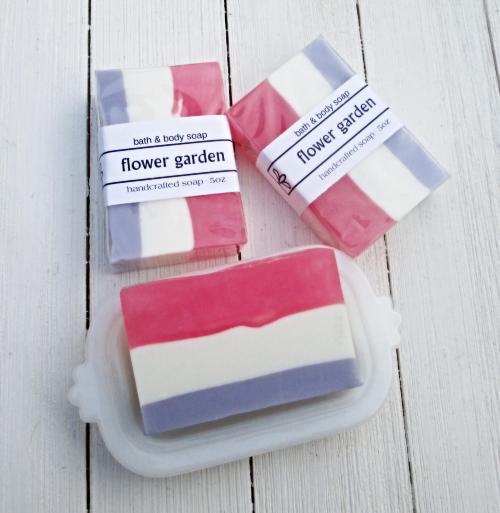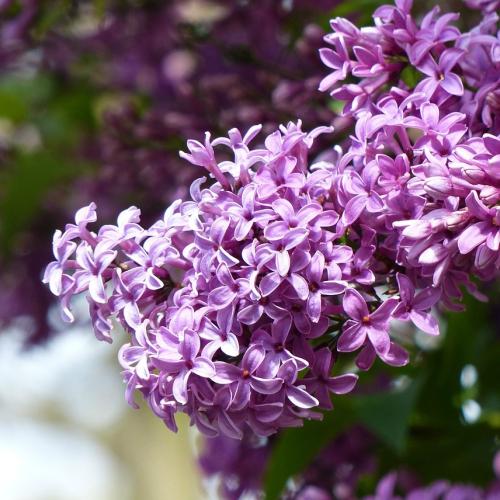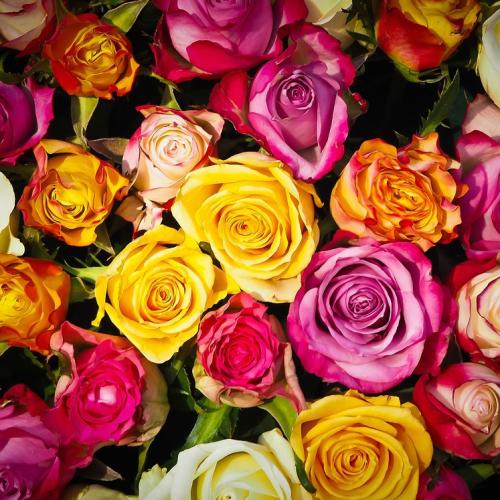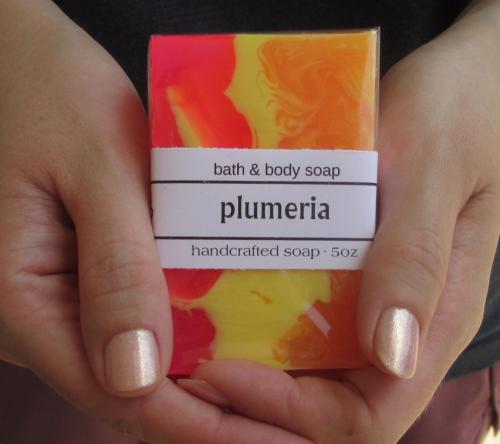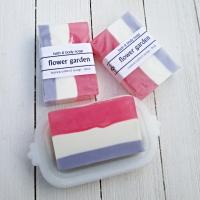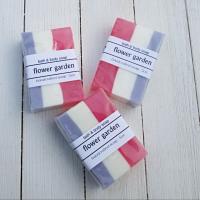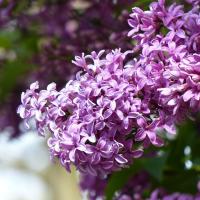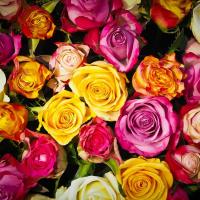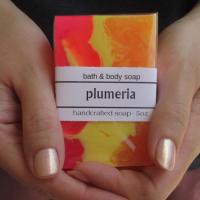 Flower Garden. A three layer soap. Pink is Rose Petals. Cream is Gardenia. And Lilac is...lilac. Like a classic romantic garden. All 3 scents in one amazing natural soap.
About 5oz per bar. Each bar is cut from a larger loaf and size may vary slightly. All bars are weighed after initial cut and fall in the 5-5.5oz range. While bars cure, water evaporate, making a harder bar (that lasts longer, too) but will reduce weight. Your actual bar may weigh about 10% less due to water evaporation.
Ingredients:  Coconut Oil, Palm Oil, Safflower Oil, Glycerin, Water, Sodium Hydroxide, Sorbitol, Propylene Glycol, Sorbitan Oleate, Oat Protein. May include up to 5% Shea Butter. Fragrance at 3%, Colorants, Mica.
Multiple bars may be shown, along with props. Each sale is for a single bar, and props are not included. Wrapped bars shown to display packaging to you. The handheld bar gives you an idea of size. These are large bars and can be cut in half for smaller hands or multiple places.