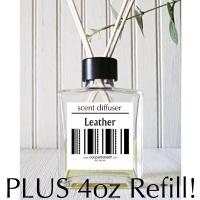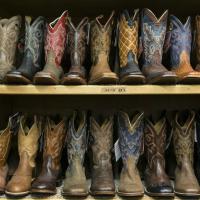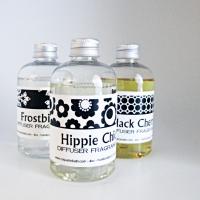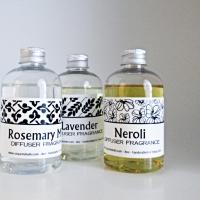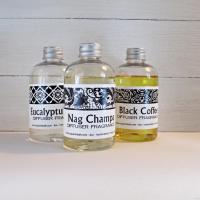 Leather Deluxe Plus Scent Diffuser
Leather. True tanned cowhide scent.
DELUXE PLUS set. Original Deluxe set (square flat glass bottle with 2 packages of reeds (12 total) and a display cap) PLUS 4oz refill!
Just want a refill bottle? Sure! Pick your choice of a 4oz or 8oz bottle and you can also select as many packages of reeds that you want. See separate listings for these.
MORE: Each 4oz bottle of highly scented reed diffuser fragrance gently perfumes the air.  Scent wicks up the reeds and disperses without need for flame or electricity. Note: scent diffusers provide a delicate fragrance.This is not the same as a candle or wax melt! You'll notice this best in small spaces like closets, bathrooms and small office spaces. Personally, I have one in my bathroom, and another in the closet in a similar scent.
Take care to place where it won't get spilled. Wipe spills up immediately as the liquid may damage wood finishes or fabric/upholstery. And of course, do not ingest! These scents are for home fragrance only, so please keep out of reach of small hands, pets and anyone who may have cognitive issues. It can take 8 hours or more for the fragrance to really be noticed in a space (but normally is much faster).
TO USE: Remove travel cap, screw on the decorative display cap (remove inner white insert, first), insert reeds and DONE! I recommend starting with 4 reeds and then adding in more if you want a stronger scent. More reeds=more scent. But more reeds also means less time. With 4-6 reeds, you can expect around 90 days before a refill is needed.
Bottles contain headspace to allow reed insertion AND the air also helps the fragrance wick up to scent your world. More questions? Let me know. Photo shown is a mockup. The bottle is 'real'. The fragrance & reeds are too. The photo was taken in my home. But each scent does have a different effect on the final color, ranging from colorless to warm golden. So the image shown (with a golden liquid) is just for photography purposes. Your purchase will be blended for you after you order. The color of the fragrance in your bottle will be reflective of the scent chosen, too. The final photos show some of the refill bottles. And you can see the variety of colors in the shown scents. Again, should you have questions, let me know.