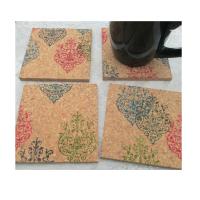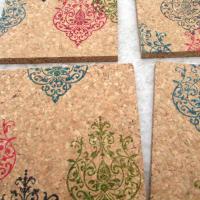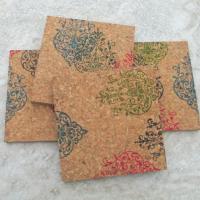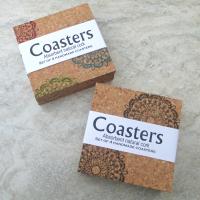 Brocade Coaster Set, (4pc)
Set of 4 handstamped coasters in my Brocade pattern. This time in a multi-color array that includes, blue, green, red & black. Other colors may also be used. Handcrafted on natural cork.
Designs are placed to 'fall over' edges. Nope, you can't 'put them together' to make a larger design. 8mm thick (about .3inches) and 4" square. Lightweight. Unbreakable (in normal use) and super absorbent, too! Crafted from natural cork so moisture wicks away. If needed, you can gently clean these with plain water, and allow to dry before using again.
A great gift idea, too! Everyone can use a new pretty set of coasters!
Each set is handcrafted upon your order. Please allow a minimum of 5 days prior to shipment. While I will strive to be faster, during certain times of year, this may stretch to a full week, depending on current workload.