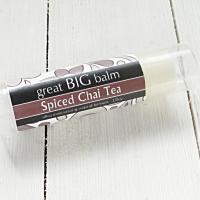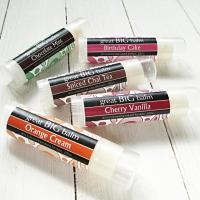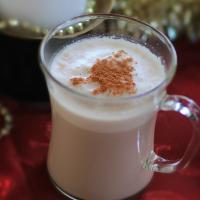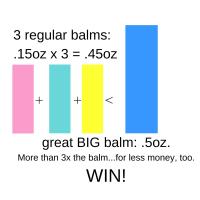 Spiced Chai Tea great BIG balm
Spiced Chai Tea. Creamy & spicy and yep very tea. Personal favorite!
My great BIG balm is just that...a full 1/2 (.5) oz in a twist up container. More than 3x the lip balm than the classic size (each .15oz), you'll have more to love. I also price this balm at about the cost for 2 lip  balms, so it is more cost effective, too. AND this size is offered in flavors not available in my main line.
Emollient rich lip balm crafted from my recipe, not a base bought from some big company (yes, some people actually do that...) and merely flavored for you. NOPE, I created this lip balm nearly 20 years ago (wow, time flies...) and it still is the best.
Of course, you could be thinking 'the best?' but I know I'll convert you to a believer.  This balm contains 3 different emollients: Sweet Almond Butter, Shea Oil & Castor Oil. It glides on creamy smooth and lasts. No watery balm that needs reapplication often. Some major maker brands actually include ingredients designed to slightly irritate, so that you'll use even more. Not here. Never.
Each balm is flavored. .15oz twist up tube (the standard size you already know). Shrinkwrapped for freshness. No artificial color.
Ingredients: beeswax, sweet almond butter, shea oil, natural Vitamin E, castor oil, and flavor. Simply perfect.  
Multiple images are shown for artistic photography purposes. Each sale is for a single tube.