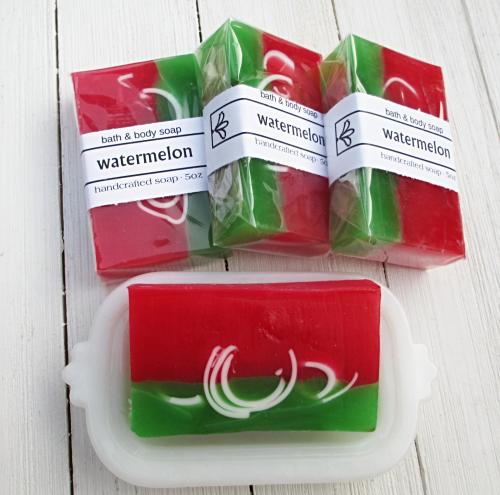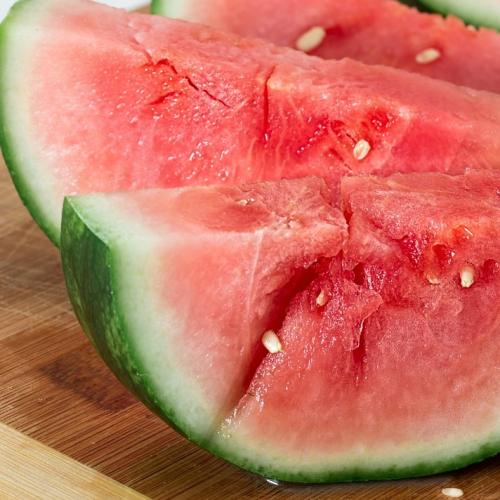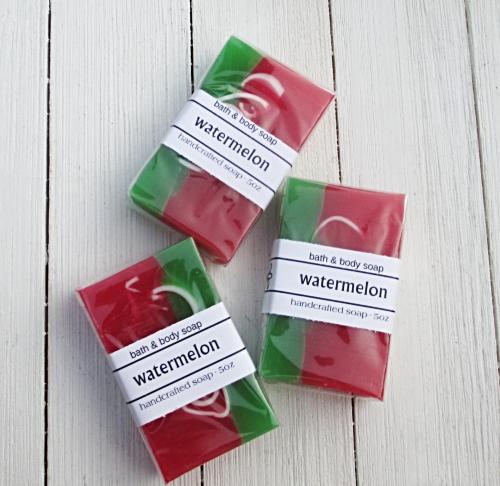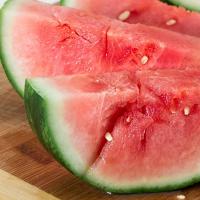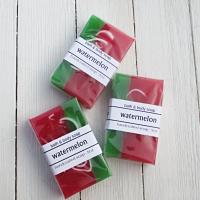 Perfect for the hot summertime! Watermelon Soap is wonderfully scented, gentle cleansing and really fun to look at, too!
about 5oz per bar. Each bar is cut from a larger loaf and size may vary slightly. All bars are weighed after initial cut and fall in the 5-5.5oz range. While bars cure, water evaporate, making a harder bar (that lasts longer, too) but will reduce weight. Your actual bar may weigh about 10% less due to water evaporation.
Colored in the classic colors of green & red with a fun white swirl, you'll enjoy bath after wonderful bath. And did I mention the fab watermelon scent? Yeah, it deserves a second mention. I mean, you can hardly think 'summer' without this amazing fragrance!
Ingredients:  Coconut Oil, Palm Oil, Safflower Oil, Glycerin, Water, Sodium Hydroxide, Sorbitol, Propylene Glycol, Sorbitan Oleate, Oat Protein. May include up to 5% Shea Butter. Fragrance at 3%, Colorants, Mica.
Multiple bars may be shown, along with props. Each sale is for a single bar, and props are not included. Wrapped bars shown to display packaging to you.